Welcome to Bal Bharati Public School,         NTPC Jhanor
The Child Education Society, the apex body of Bal Bharati Public Schools was set up in the year 1944 during the pre-independence era when the elders thought that Indian Culture, Heritage, Tradition and ethos must be preserved and fostered, and in order to achieve these objectives, it became obligatory for the Society to educate the young people. Thus, the Society was registered under the Registration of Societies Act (XXI) 1860.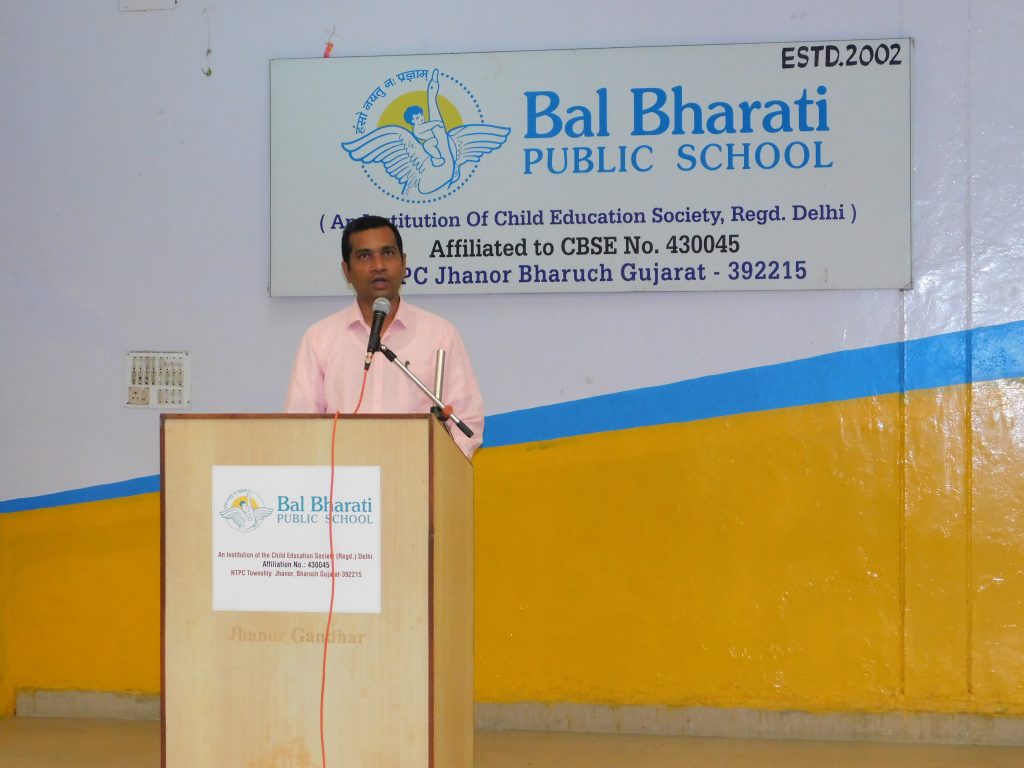 Principal speaks
"Bal Bharati Public School, Jhanor is one of the units of proud family of Child Education Society. Under the guidance and inspiration of CES, the school prospers and flourishes along with the parent body.
We consider each and every child as precious gifts and we at BBPS remain committed to grooming them into a better personality. Swami Vivekananda puts it right 'Education is the manifestation of the perfection already in man'. All knowledge is in the human mind and Education is not filling the mind with a lot of facts              - Kalpeshkumar Kayasth